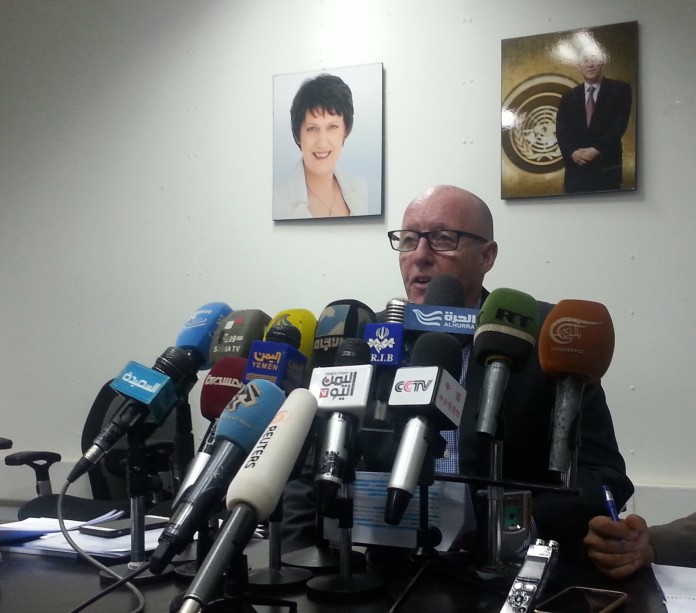 Al-Thawra Net
Jamie McGoldrick, UN Humanitarian Coordinator in Yemen, held today a press conference in the UN office to talk about the new developments in the situation of Yemen. McGoldrick said that the peace talks that will take place in Kuwait is the only hope to end the war on Yemen.
"Peace talks in Kuwait is our only hope and if it fails, we will lose our hope and the suffering of Yemenis will increase," he added.
In the press conference, McGoldrick called all parts to stop violating the cease-fire agreement, calling for strong commitment to the cessation of hostilities and allow humanitarian organizations to work and help the affected areas.
McGoldrick pointed out that there are 18 UN organizations working in the humanitarian field in Yemen, in addition to 37 local organizations.
He added that the humanitarian work in Yemen needs $ 1.8 billion, while donors' assistance during the last five months reached only %16, "the humanitarian work will continue in all affected areas."
He called the international community and the UN Security Council to be more informed of what is happening in Yemen, and hoped that the current events and talks lead cessation of war.