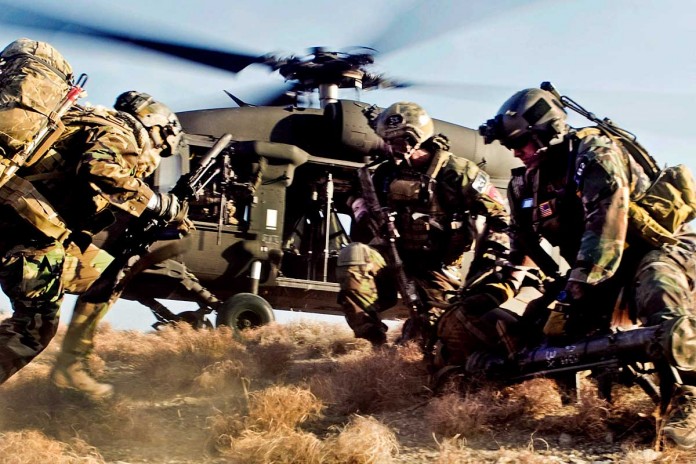 al-Tharwa Net
A US airborne operation to rescue a senior ISIS leader in Southern Zobab city in Taiz province failed after the Yemeni army and popular committee killed him, Arab media reports disclosed on Thursday.
"Abu Ayoub al-Ansari was killed by the Yemeni army and popular committee before the US helicopter could rescue the  ISIS leader and  take him out of the battlefield," Alalam quoted an unnamed military source as saying on Thursday.
Another ISIS leader, Abu Hameh, was also killed by the Yemeni Army.
In a relevant development in mid-March, a Yemeni intelligence source said that the Yemeni Army and Popular Committee killed at least 378 of Saudi forces and destroyed 15 military vehicles in Midi desert in the past two days.