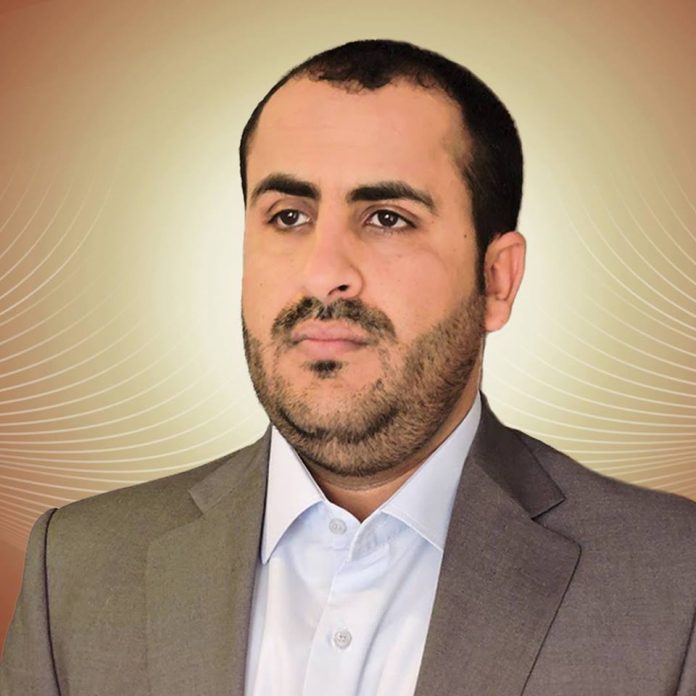 Al-Thawra Net
The Spokesman of Ansarullah, Mohammed Abdulsalam said on Monday that UN envoy Ismail Ould Cheikh Ahmed will be replaced.
Mohamed Abdulsalam tweeted that "the United Nations is in the process of changing its envoy to Yemen."
"I hope that the Secretary-General of the United Nations Antony Guterres will correct the mistakes that have already been made to dilute their activities and their widespread dependence on the countries of aggression," The Spokesman of Ansarullah said
Last month, the head  of the Supreme Political Council, Saleh al-Samad   announced on 5th of  July that the UN envoy Ismail Ould Sheikh is not welcome in Yemen, against the backdrop of his request to hand over the port of Hodeida to Saudi Arabia in exchange for the payment of salaries of state employees, he added
Ould Cheikh had repeated the demand to hand over the port of Hodeida to the aggression's States during his last statement in the Security Council on June 12 after meeting Saudi Crown Prince Mohammed bin Salman.
He also faced a wave of criticisms from the government and national forces in Sana'a because of his clear bias towards the Saudi-led coalition aggression.