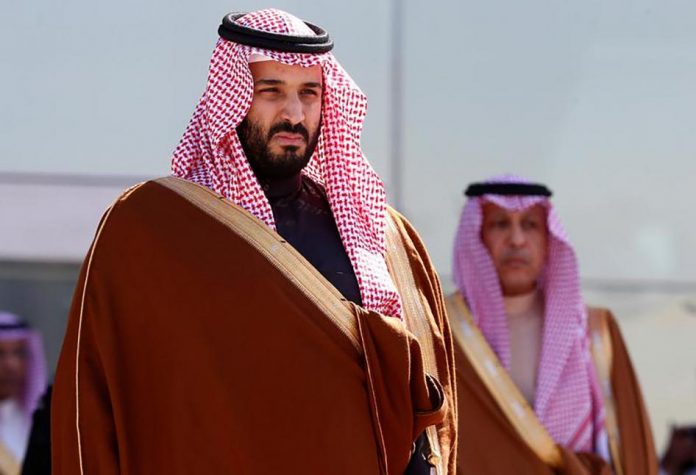 Al-Thawra Net
Human Rights Watch (HRW) called for UN sanctions against Saudi Crown Prince Mohammed bin Salman for leading a bloody bombing campaign and a crippling siege against impoverished Yemen.
Deputy United Nations Director at Human Rights Watch Akshaya Kumar lashed out at the Saudi crown prince and defense minister for the catastrophic ramifications of the Riyadh-led coalition's war on Yemen, according to an article published on the websites of The Washington Post and HRW.
"There has been nothing bold or transformative about his coalition's relentless bombing of Yemen's civilians while denying holding any of his own forces accountable for their war crimes," the article read.
"As restrictions on imports push millions of Yemenis further into famine and aid the spread of normally treatable diseases, Prince Bin Salman should not be getting a free pass. Instead, he and other senior coalition leaders should face international sanctions," it added.
This is while bin Salman ended up this month winning Time Magazine readers' poll for Person of the Year over his "reforms" in the kingdom, the HRW article said.
The young prince was appointed the first in line to the Saudi throne by his father, King Salman bin Abdulaziz Al Saud, in June.
Since then, he has engaged in a string of radical economic and social projects in a bid to portray himself as a "reformist." But those projects have been widely seen to be more about consolidating his personal power and less about bringing about real change to Saudi Arabia.
Prince Mohammed has been behind an aggressive push to purge royals and businessmen critical of his policies under the banner of an "anti-corruption campaign."
The HRW article pointed to a 2015 UN Security Council (UNSC) resolution which gave the body the power to impose travel bans and asset freezes on anyone responsible for obstructing the delivery of life-saving aid.
The UNSC "has the power to put sanctions on anyone violating the laws of war in Yemen. Coalition leaders, including Prince Bin Salman, meet that threshold," it stressed.
"The United Nations has information that points to the need for similar individual sanctions on coalition members, including military leaders in the United Arab Emirates and Saudi Arabia. But mostly because of the power of Saudi Arabia's allies, the United States, France and the United Kingdom, the Security Council hasn't acted," HRW pointed out.