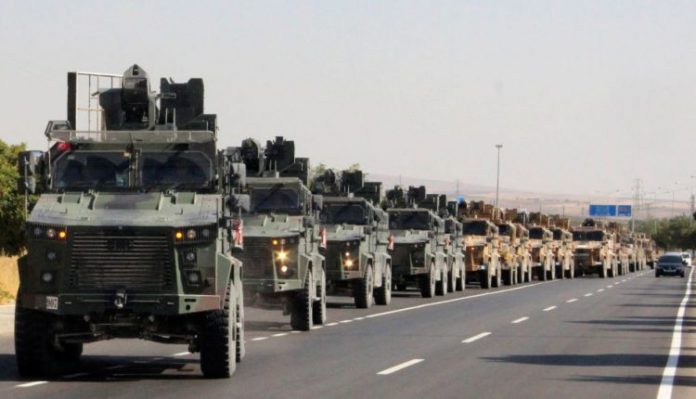 Al- Thawra Net
The Syrian Democratic Forces (SDF) have announced on Sunday that over 75 Turkish soldiers have been killed and seven tanks have been destroyed in Ras al-Ayn, Euphrates Kurdish News Agency Reported.
According to the agency, 19 Turkish soldiers were also wounded in Kurdish attacks.
Earlier, the Turkish Defence Ministry announced that Turkey had taken full control of Ras al-Ayn in the northern Hasakah countryside, which Kurdish sources denied.
On October 9, Turkish President Recep Tayyip Erdogan announced the launch of a military operation in northern Syria, called the "Spring of Peace."
Turkey claimed that "the operation aims to eliminate the threats posed by the Kurdish People's Protection Units (YPG) fighters and Daesh militants, and to enable Syrian refugees in Turkey to return home after establishing a safe zone."
Both sides, the Turkish forces and Free Syrian Army rebels on one side and the Kurdish-dominated and US-backed SDF and YPG, are operating illegally on territory of the Syrian Arab Republic, and have been condemned by Damascus.