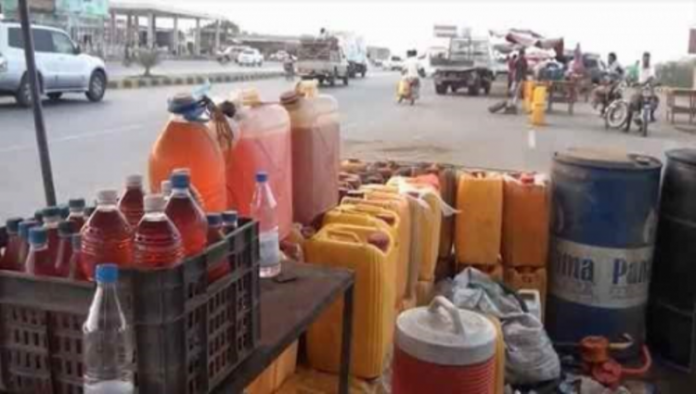 Al- Thawra Net
Yemen's Petroleum company began a field campaign on Saturday night in coordination with security agencies to control the black market for oil derivatives in capital Sanaa and its environs.
The company said in a statement that "various quantities of petroleum derivatives were seized and inspected for proper redistribution through licensed terminals and sold at the official price."
In its statement, the company called on citizens to "immediately report any manifestations of the black market activities ", warning against "the acquisition of materials that are unsafe for specifications and source".
The company said earlier that "the emergency supply program will continue until the end of the crisis caused by the coalition's detention of 10 oil derivatives ships and the denial of entry into the port of Hodeidah two months ago.