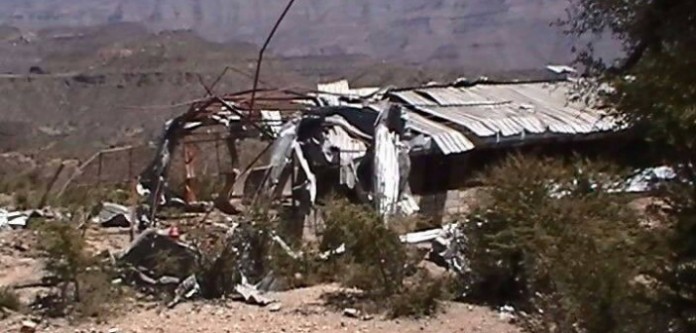 Violations of the aggression forces continued the ceasefire agreement in  Hodieah governorate, and aviation launched 34 raids on five governorates during the past 24 hours.
A military source pointed out that the violations of the forces of aggression amounted to 50 violations, including an attack on the control of 16 Kilo and the flight of a spy plane in the airspace of the Al-Jah, 13 breaches with artillery and missile shelling of 51 shells and missiles, and 35 breaches with various bullets.
The source pointed out that the forces of aggression targeted southeastern Hayss with ten artillery shells, and shelled 15 mortar shells west of the Adein Triangle and separate areas in Hays.
The aggression forces targeted eleven artillery shells and heavy machine guns citizens farms in the mountainous area of ​​the district of Al-Tahita, and bombed 12 mortar shells and five Katyusha rockets in the Al-Jah and Quresh areas in the Beit Al-Faqih district.
The source pointed out that the aggression launched two raids on the area of ​​Bani Muadh in the Directorate of Sohar and a raid on the communications network in the District of Haidan in the province of Sa'ada.
The warplanes of the aggression launched two raids on the Harad Customs and the Bani Hassan area in Abs in the Hajjah governorate, a raid on the Rayda district and a raid on the Harf Sufyan district in the Amran governorate.
The source pointed out that the warplanes targeted 24 raids in Al-Hazm, Khub, Al-Sha`f and Burt Al-Anan districts in Al-Jawf Governorate, and launched three raids on the Sirwah District in Ma'rib Governorate.