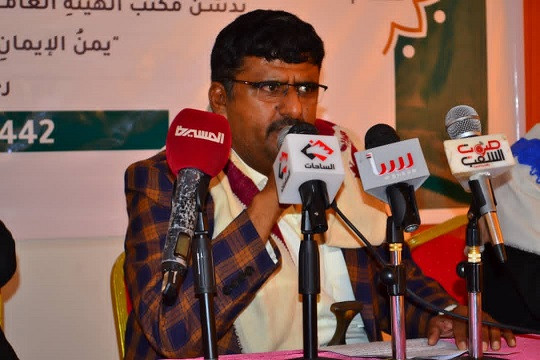 Marib governor, Ali Mohammed Toaiman condemned Saudi-led   aggression coalition's crime committed  against the participants in the celebrations of the International Al-Quds Day in Majzar District, in which seven citizens were killed and three others wounded.
Governor Toaiman said in a statement to the Yemeni news agency Saba that bombing of the participants in the event to commemorate The International Al-Quds Day is a heinous crime that reveals the Zionist face of the Saudi regime and the deep hatred towards any popular movement that show solidarity with Palestine.
He said the mass participation of Marib's people in commemorating the al-Quds Day in four squares has caused the Coalition of American-Saudi Aggression to be hysterical and terrified and pushed them to commit this heinous crime in an attempt to intimidate citizens.
He expressed his sincere condolences and sympathy to the families of the martyrs and the wounded.