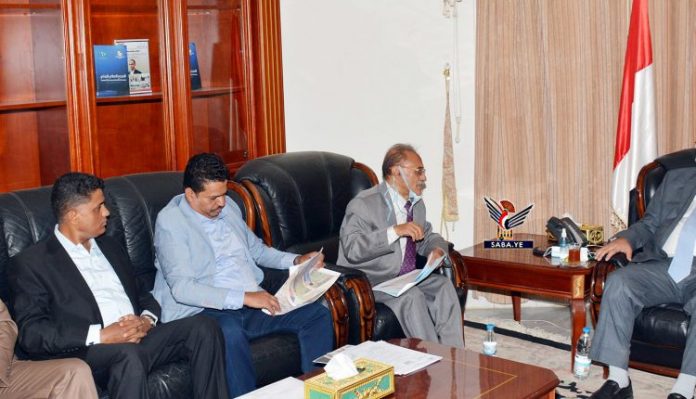 Prime Minister Dr. Abdulaziz Saleh bin Habtoor confirmed on Saturday the government's support for economic projects aimed at developing various operations related to the fisheries sector.
This came during his meeting with the Minister of Fisheries, Dr. Mohammed Al-Zubayri, who briefed him on the ministry's activities during the first half of this year and its future plans to develop the fish sector and enhance its role in serving food security.
The meeting discussed the activity of the National Fisheries Development and Industrialization Company, which was newly- established and represents the investment wing of the fish sector.
Director of the company, Abdullah Al-Barawi, referred that the company is currently preparing, within the framework of its annual plan, to open the central fish market in the capital Sana'a.