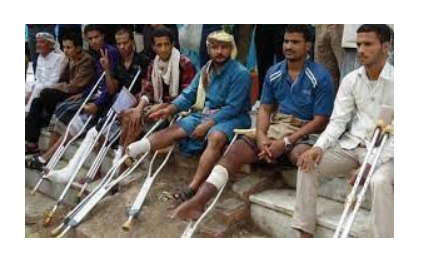 A number of the war-wounded in the ranks of the Saudi-led aggression, who are in India, have complained of being insulted and threatened with imprisonment due to the failure of their leadership to fulfill its financial obligations towards them.
"Balqis" TV channel affiliated with the Yemeni Islah Party reported the difficult situation of the wounded, who have reached a state that they cannot feed themselves.
Some wounded even confirmed that they mortgaged their passports and most of what they owned to get food and drink from restaurants and shops, in addition to their inability to pay the rent.
Followers familiar with the issue, described what is going on to the wounded mercenaries as shameful for those who sold themselves in the labor market, betrayal and mercenary to fight their compatriots.
They praised the care given by the revolutionary leadership and the Supreme Political Council to the wounded and the families of the martyrs.