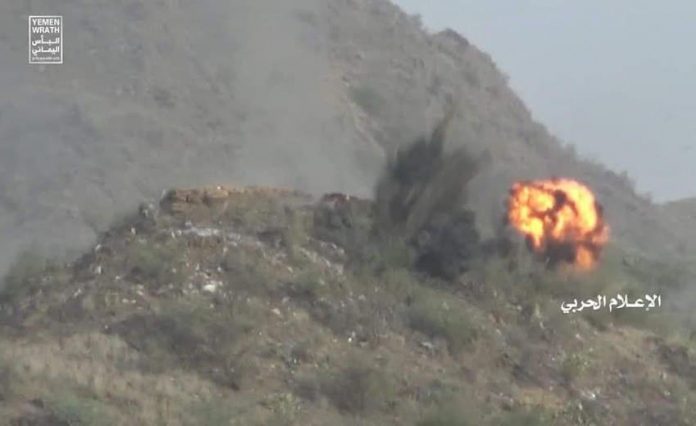 The Yemeni army, backed by the Popular Committees launched a major military offensive against Saudi army troops and their mercenaries in Jizan region, in the southwest corner of Saudi Arabia.
The army forces targeted the positions of Sudanese army mercenaries deployed west of the al-Kamb al-Qadeem and west of Al-Manzala and on Tabba Abbas in al-Madafin and the al-Malahit axes off Dood Mountain in Jizan region.
The military media released video footage showing the army forces launching the attack from two tracks in which the army forces were able to take control over dozens of sites, and inflicting heavy losses on the enemy's ranks.
According to the military media, the army forces destroyed four enemy vehicles, seized various weapons and set fire on the enemy tents and fortifications, after they fled. Dozens more of the Sudanese mercenaries were captured during the operation.