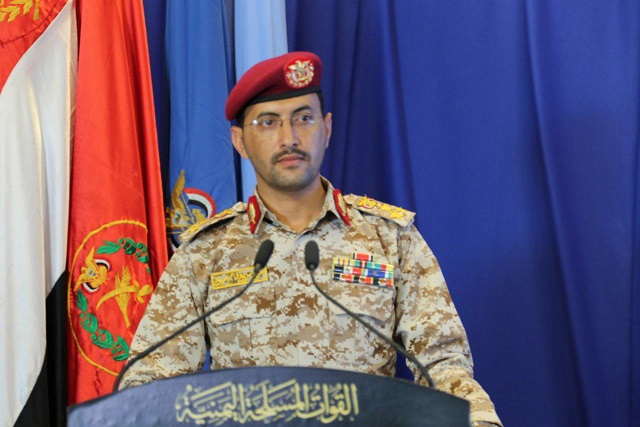 "More than 1,300 UAE-mercenaries and takfiri groups were killed and wounded at the hands of the Yemeni Army, and 102 vehicles were destroyed in Shabwa Governorate during the past few days" Yemeni Armed Forces announced on Wednesday.
"Our forces have inflicted the UAE mercenaries and Daesh very large losses in Shabwa Governorate during the past few days," the Armed Forces spokesman Brigadier General Yahya Sare'e, said in a statement.
The Armed Forces stated that the number of dead among the UAE's mercenaries and its Takfiri groups amounted to "more than 515 dead, including leaders, and the number of wounded exceeded 850, while more than 200 are missing, according to intelligence sources."
It pointed out that the material losses amounted to more than 102 armored vehicles, in addition to the destruction of a number of large and advanced cannons.
The Armed Forces indicated that "the mercenaries and Daesh militants of the UAE were subjected to dozens of missile strikes that targeted their gatherings, leaving large numbers of dead and wounded in their ranks."
"More details of the operation will be announced later," the Armed Forces added.
The Armed Forces stressed that "the heroes of the Army and Popular Committees are making heroism and sacrifice as they confront Daesh and the UAE mercenaries."
The Armed Forces affirmed their full readiness to defend the country and the people and confront the great escalation of the Emirati enemy until the victory is achieved, stressing that "the consequences of this Emirati escalation will be great and they must bear that."
After the UAE announced twice that it withdrew from its aggression on Yemen, it returned again explicitly to prove the falseness of its claim and that it is just a puppet in the hands of the Americans, British and Zionists.
The recent Emirati intervention in the Shabwa Governorate proves that it serves the American and British interest. The UAE does not have any borders with Yemen, nor does it have a problem with Yemen, and its position is aggression, curiosity, and direct and frank service to the West, however, the Emirati will bear the losses and consequences of its blatant intervention in Yemen.