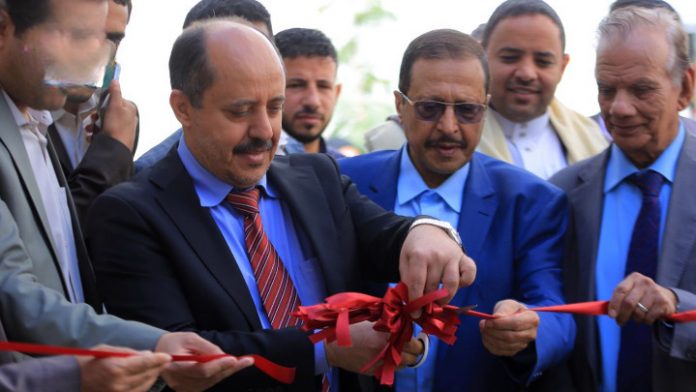 Deputy Minister of Industry and Trade, Ahmed Muhammad Al-Shutari, inaugurated on Saturday in Sana'a the Yemen Pioneers exhibition "Challenges and Success", which is organized by the Federation of Yemeni Chambers of Commerce and Industry and the General Authority for the Development of Small and Micro Enterprises.
The exhibition contains products, services, innovations and creations of more than 30 emerging entrepreneurs and small business owners in various aspects and fields.
At the opening, the Deputy Minister of Industry pointed out the importance of strengthening the partnership between the government and the private sector to support youth and entrepreneurs and their pioneering projects.
He called on the private sector and all financing institutions to sponsor and encourage creators, innovators, and young entrepreneurs and take care of them, urging young people to strive and turn challenges and difficulties into opportunities by engaging in the labor market.
Al-Shutari confirmed the Ministry's readiness to provide all aspects of support and facilities to achieve the aspirations of young people, creators and entrepreneurs to enable them to implement their projects in various fields.