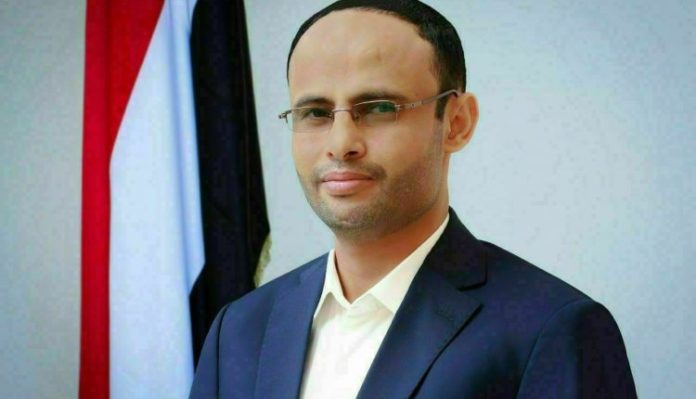 The President Mahdi al-Mashat, chairman of the Supreme Political Council, met on Monday with the governor of Hajjah Hilal Al-Sufi.
During the meeting, they discussed the situation in the province, the progress of Administrative, service and development performance, and the efforts of the leadership of the local authority in providing services to citizens and overcoming the difficulties imposed by the aggression and siege for eight years.
In the meeting, President Al-Mashat stressed the need to pay attention to community initiatives to implement service projects that alleviate the suffering of citizens in light of the ongoing aggression and siege.
He also stressed the importance of cooperation between the government and society to contribute to achieving development, providing services to citizens and alleviating their suffering.