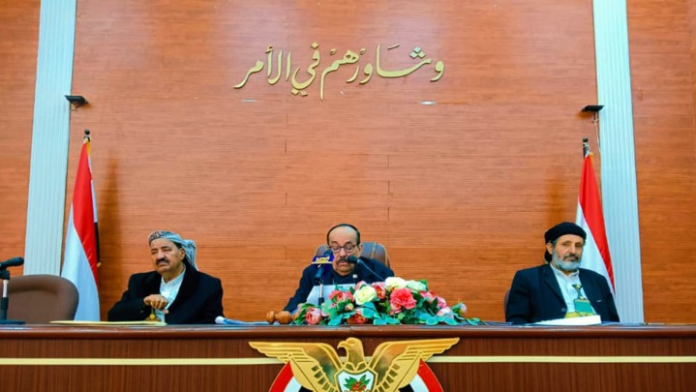 The Shura Council, in its meeting on Monday headed by the Council Speaker, Muhammad Hussein Al-Aidarous, discussed and approved the report of Agriculture, Fish and Water Resources Committee.
The report included a study on the water situation in Yemen (general indicators – challenges and proposals for solutions).
In its meeting, the Council touched on the deliberate and repeated Western abuses of Islamic sanctities, the latest of which was the burning of a copy of the Noble Quran in Sweden.
The council pointed out that these actions reflect the extent of the moral decline that the West has reached in dealing with Islamic sanctities, calling on the Yemeni people to actively participate in the vigils in the capital Sanaa and the provinces to denounce these provocations targeting Islamic sanctities.