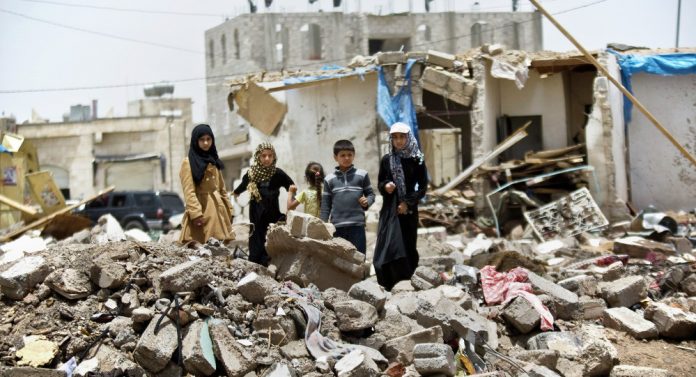 Al-Thawra Net
26 citizens killed and others wounded in raids of the Saudi-American aggression on the provinces of the Republic during the past hours .
A military source told SABA  that 25 citizens were killed and another wounded by  raids  on the Al-Mashnak market in Sheda district in Sa'ada governorate.
A tanker driver  was also killed in a raid targeted the main  road at Mwazi Taiz province .
The source pointed out that the  aggression launched two raids on the highway down Maran mountain Haidan directorate,  two other raids on Baqem directorate , same raid  on the area of  Kataf in the province of Sa'ada, and launched a raid on  altaeziah  Ddirectorate in Taiz .
The source added that the aggression warplanes  launched more than 31 raids on the Harad and Midi in the province of Hajjah, six raids on different areas in Sarawah directorate Marib province,  also launched a raid on Almdfuon area Nehim  directorate  Sana'a province and three raids on the 26th Brigade in the directorate of Sawadiyah .