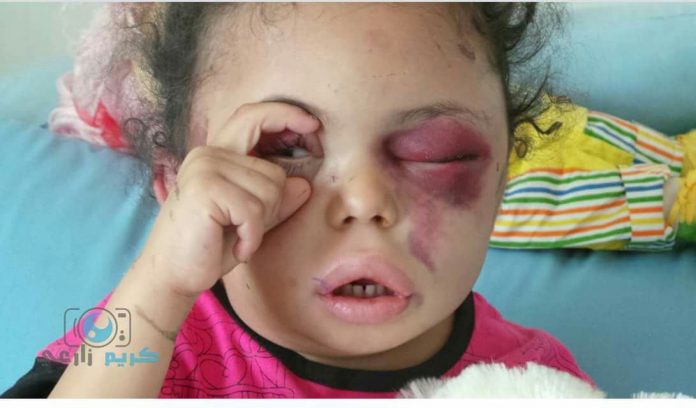 Al-Thawra Net
On Friday, a Saudi-led airstrike killed 14 civilians and injured 16 more in the Yemeni capital of Sanaa. Among the victims were nine members of a family, only one of whom — a little girl — emerged alive.
Photos from the scene show rescuers carrying Buthaina Muhammad Mansour, believed to be about four or five, from the rubble of the family's apartment building. She is being treated at a hospital, according to Reuters. And though she has a concussion and skull fractures, Buthaina is expected to survive.
At least 10,000 people have died in a fierce proxy war that has been waging between competing Yemeni factions since 2015.
Buthaina's mother, father, five siblings, and uncle were killed by the strike. An empty building nearby was hit in the airstrike and caused the entire block of homes to collapse, The New York Times reported.  Saleh Muhammad, another of Buthaina's uncles, said that he found the little girl beneath the debris of the family's home.
"We lifted the rubble and saw first her brother Ammar, who was three, and her four sisters, all of them dead. I paused a little and just screamed out from the pain. But I pulled myself together, got back there and then heard Buthaina calling."
Carlos Morazzani, the deputy head of an International Committee of the Red Cross delegation in Yemen, called the airstrike "outrageous," and said it "runs counter to the basic tenets of the law of armed conflict."