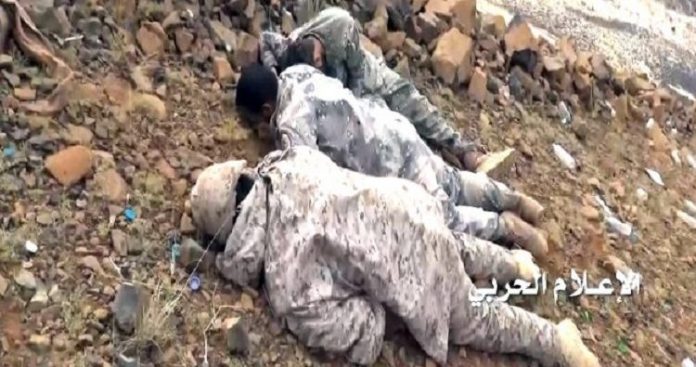 Al- Thawra Net
The Saudi Armed Forces command has officially announced that eight of its soldiers were killed by the Yemeni army and Popular Committees, admitting some of its continued human and material losses on the border fronts.
"Eight Saudi soldiers were killed," the official SPA news agency reported, without naming them and the sites of their deaths, referring only to the "southern border."
The Saudi forces command usually refrains from announcing the deaths of its officers and soldiers who have been killed in border fronts, and keep it a secret except in cases of emergency
In these cases, the Saudi forces command was forced to announce their deaths in the battles of what they call "defending the kingdom's southern border."
In mid-February, the Saudi command was forced to announce that 12 soldiers were killed and 30 members of the King Abdul Aziz Brigade were wounded in Najran, during a Yemeni attack.
Despite the Saudi reservation, the Yemeni army's military media and Popular Committees regularly announce the deaths of Saudi officers and soldiers, with their photographs published as evidence.