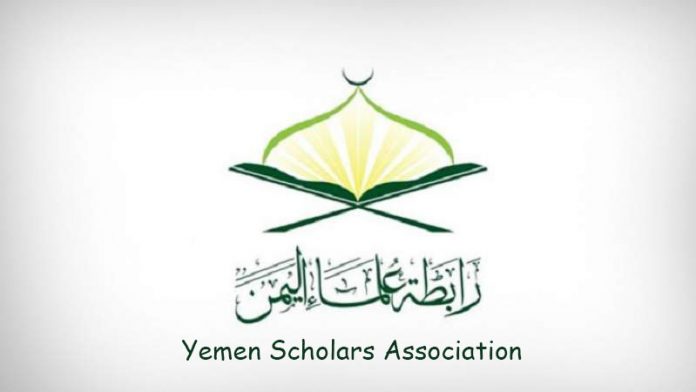 Yemen Scholars Association condemned on Wednesday the horrific crime committed by the mercenaries of aggression in Wadi Ubaida, Marib governorate against the Al Sbeian family, calling Yemenis to move against this crime by supplying the fronts, especially the Marib front.
"We condemn the horrific crime against the Sbeian family, in which criminal tools brutally and coldly killed the innocent of the Sbeian and burned their homes," the Association said in a statement, Almasirah Net has obtained a copy.
"In the face of this criminality and brutality by the tools of the US-Saudi aggression, the Association considers the conscious and sincere jihadi movement and supplying the fronts, especially the Marib front, as a legal duty to support the oppressed and liberate it completely from all agents and criminals," it added.
The Yemeni scholars considered these crimes a stigma in the brow of all those leaders affiliated with Islam, which employed religion, fatwas and speeches to shed Yemeni blood for years of aggression, striving to spread the division between the Yemeni people in the service of the Saudi regime and the Zionist project.
On Monday, Takfiri militias affiliated with the US-Saudi aggression committed a crime of ethnic cleansing in Marib, where dozens of gunmen, who were recruited from outside the province, stormed the area and killed seven people, including Sheikh Mohsen Sbeian, three of his brothers and children.
The terrorist group did not only storm the area and kill the citizens, but they looted and burned homes in the area and terrorized women and children in a blatant attack on citizens and safe families in their homes.