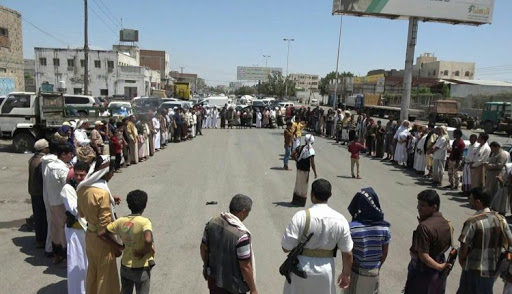 Al-Thawra Net
Protest vigils were organized in Hodeida province after Friday prayers to denounce the continued detention of fuel ships by Saudi-led aggression coalition, and to reject the normalization with the Zionist entity.
The participants in the vigils, held in a number of the province's districts, confirmed their rejection of normalization with the Zionist entity that the UAE and Bahrain regimes concluded.
Statements issued during the vigils warned of an impending health and environmental catastrophe due to the lack of oil derivatives, stressing the need to take a firm stand regarding the blockade imposed by the aggression forces on the Yemeni people.
The statements called on the international community and the international humanitarian organizations to work to stop these arbitrary practices that are inconsistent with all humanitarian and international conventions, norms and laws