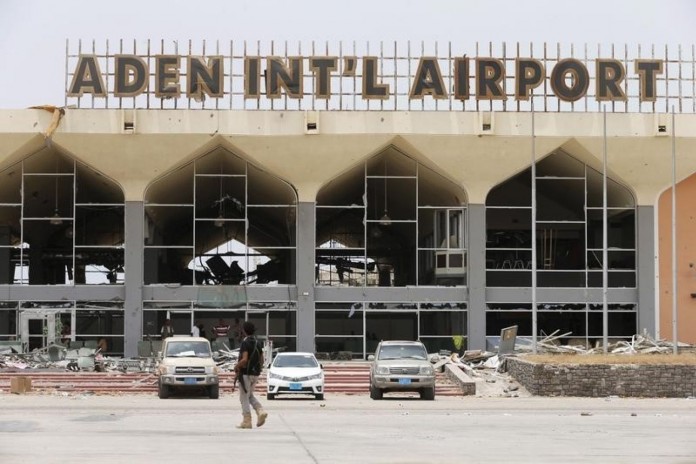 Al-Thawra Net
Source in Aden said that a missile bombing targeted Aden international airport  today's early morning.
The source added the missile bombing targeted the runway of the airport that was closed for months as a reason of security situation in the city.
Locals confirmed also  three explosions in the Khor Maksar area.
It was scheduled that a Yemen air lines flight will come today from Amman, Jordan ,but it was canceled and converted into Sayoun International Airport in Hadramout valley.