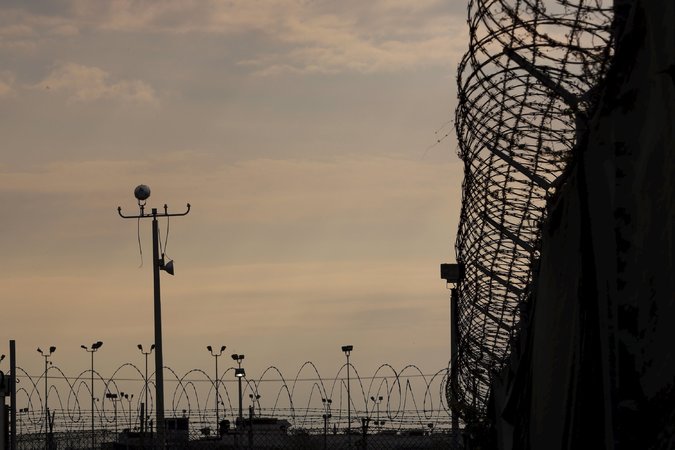 Al-Thawra Net
April 16th, the United States transferred nine Yemeni detainees from its wartime prison at Guantánamo Bay to Saudi Arabia, completing a long-sought diplomatic deal ahead of a planned visit to Riyadh by President Obama in the coming week according The New York Times(NY Times).
NY Times reported the names of the detainees "Tariq Ba Odah, a hunger striker ." and the other detainees were " Alsied  Sabri ,Ahmed al Hikimi, Abdul Naser, Ali al Raimi,Mohammed al Hamiri, Ahmed Kuman, Abdul al Qyati, and Mansoor Qattaa."
"Current and former officials familiar with the negotiations called the timing of the transfer, which reduced the population at Guantánamo to 80 prisoners,"  NY Times reported . They added "But finding places to transfer the large number of lower-level Yemeni detainees there has been a significant obstacle. American officials have been reluctant to repatriate them because Yemen is chaotic and has an active affiliate of Al Qaeda."
NY Times reported that when Mr. Obama became president in 2009 and vowed to close the prison at the Guantánamo military base in Cuba, there were 242 detainees, 99 of them Yemenis. In separate trips to Saudi Arabia that spring, John O. Brennan, then Mr. Obama's top counterterrorism adviser, and Robert M. Gates, who was the defense secretary, again raised the idea, according to another leaked cable and news reports. They were again rebuffed.
According to NY Times, the military brought each of the prisoners from the Afghanistan War to the American naval base at Guantánamo about 14 years ago, soon after President George W. Bush's administration opened the prison in early 2002. Later, the Bush administration decided to try to close it, a goal the Obama administration has shared.