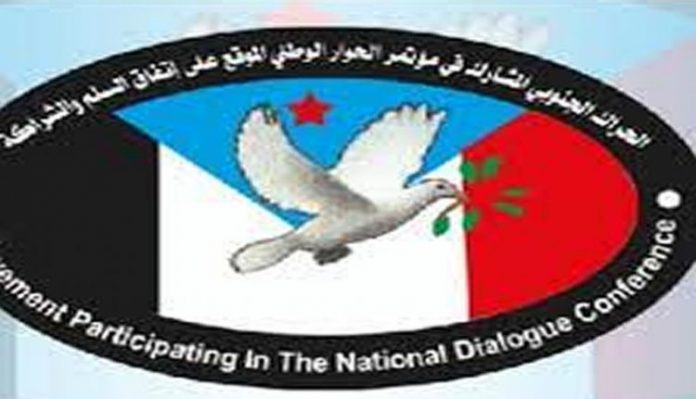 The Southern Movement Participating in the National Dialogue Conference, which signed the Peace and Partnership Agreement in 2014, blessed the 7th Balanced Deterrence Operation against the US-Saudi aggression and occupation.
In a statement, the movement urged the Armed Forces to continue to deter the aggressor invaders until they unconditionally stop their aggression and siege.
The movement stressed that the Yemeni people are defending their land, honor, sovereignty, and independence against an aggressive, arrogant, coalition that destroyed Yemen, committed the most heinous war crimes against the Yemeni people and caused the worst humanitarian disaster in the world.
It called on the free people of the world to support the Yemeni people to have their right and live in peace without any external interference in their affairs. It called also to hold the forces of US-British-Zionist-Saudi-Emirati aggression and its mercenaries responsible for all the full-fledged war crimes they committed against Yemen.
Al-Haq party, one of the dominating political parties in Yemen blessed the operation "which the Armed Forces spokesperson announced" about targeting the Saudi depth with drones and ballistic missiles.
In a statement Al-Haq Party confirmed that this operation is nothing but a response to the criminal attacks carried out by the US-Saudi-Zionist-Emirati aggression coalition against our people for more than six years.
"We support and congratulate this qualitative retaliatory operation, and we ask the Armed Forces to carry out more operations to deter the US-Saudi aggression and its Saudi and Emirati regime's mercenaries," the statement added.
Al-Haq confirmed that this response is a natural, legitimate, legal and humanitarian right that is guaranteed by all humanitarian and international laws.
Referring to the condemnations of the American and British diplomats, Al-Haq party commented by saying, "we also affirm that the unjust condemnations of this operation issued by some arrogant regimes such as the US, the UK and some of their mercenaries in the region will not discourage our people from defending their legitimate right of life, freedom, dignity, sovereignty and independence of national decision.
In conclusion, it held the coalition of aggression and the international community, headed by the United Nations and its envoy, responsible for the crimes committed against our people.
"It was proven that the UN was involved in the aggression by its clear standing with the US-Saudi aggression, not condemning its attacks on our people, while showing sympathy with the Saudi Kingdom when the Yemeni Army and the Popular Committees retaliate and hit Saudi military and strategic sites" it said.
The spokesman for Yemeni Armed Forces has announced the implementation of the "7th Balanced Deterrence Operation", which targeted Saudi depth with more than 16 ballistic missiles and drones.