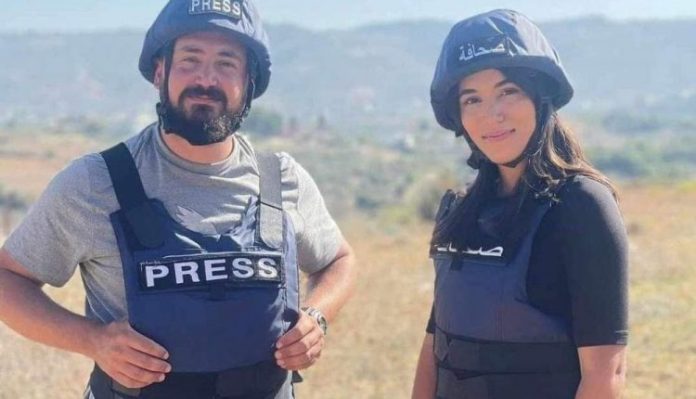 At least eight people, including three journalists, were killed on Tuesday when the Zionists waged a series of air and missile attacks on areas in southern Lebanon.
Lebanese media outlets explained that two journalists, Farah Omar and Rabei Maamari from Al-Mayadeen TV and a civilian, Hussein Ali, who cooperates with several media outlets, were martyred in an "Israeli" bombing that targeted the Tayr Harfa al-Jebin area.
Al-Mayadeen TV mourned the martyrdom of its correspondent Farah Omar and photographer Rabih al-Maamari, who were killed in the bombings.
Earlier in the day, the Civil Defence in southern Lebanon said that five people, including a woman, were martyred and two others wounded in an Israeli raid on their car in the Shaitiyeh area and the town of Kafr Kila in southern Lebanon.
On October 13, the Israeli occupation forces targeted a press team in the border town of Alma el-Chaab in south Lebanon, killing a photojournalist and wounding five other journalists, including Al-Jazeera's local correspondent and photographer.